Users Manage Your Website
Add your team to your Genysys Engine account with our Users section to manage your website and it's content.
View Packages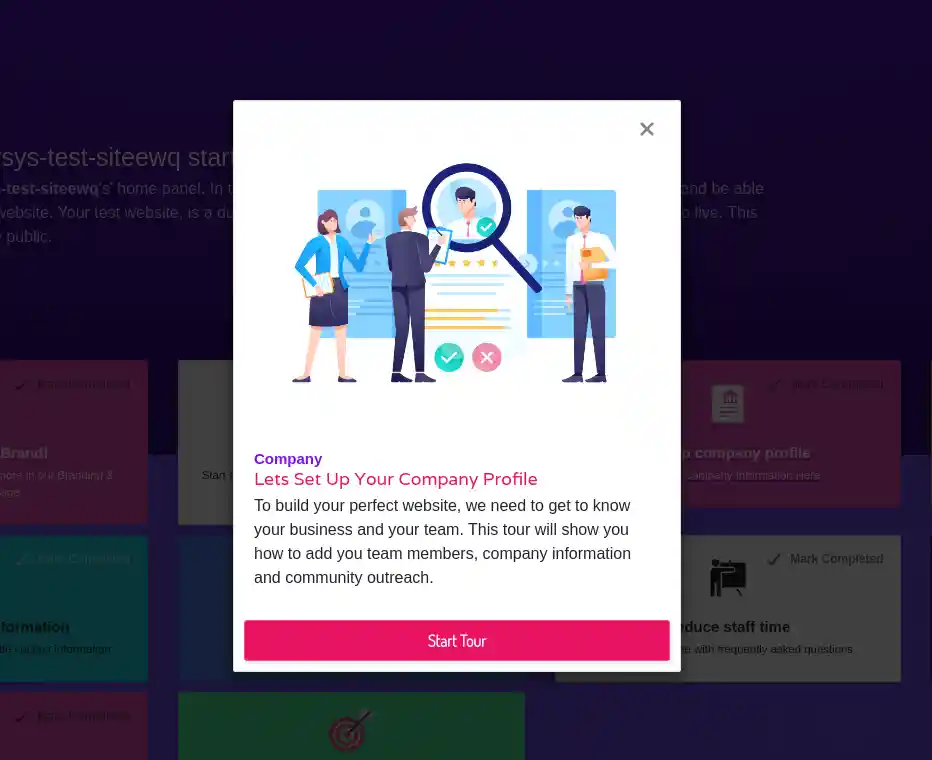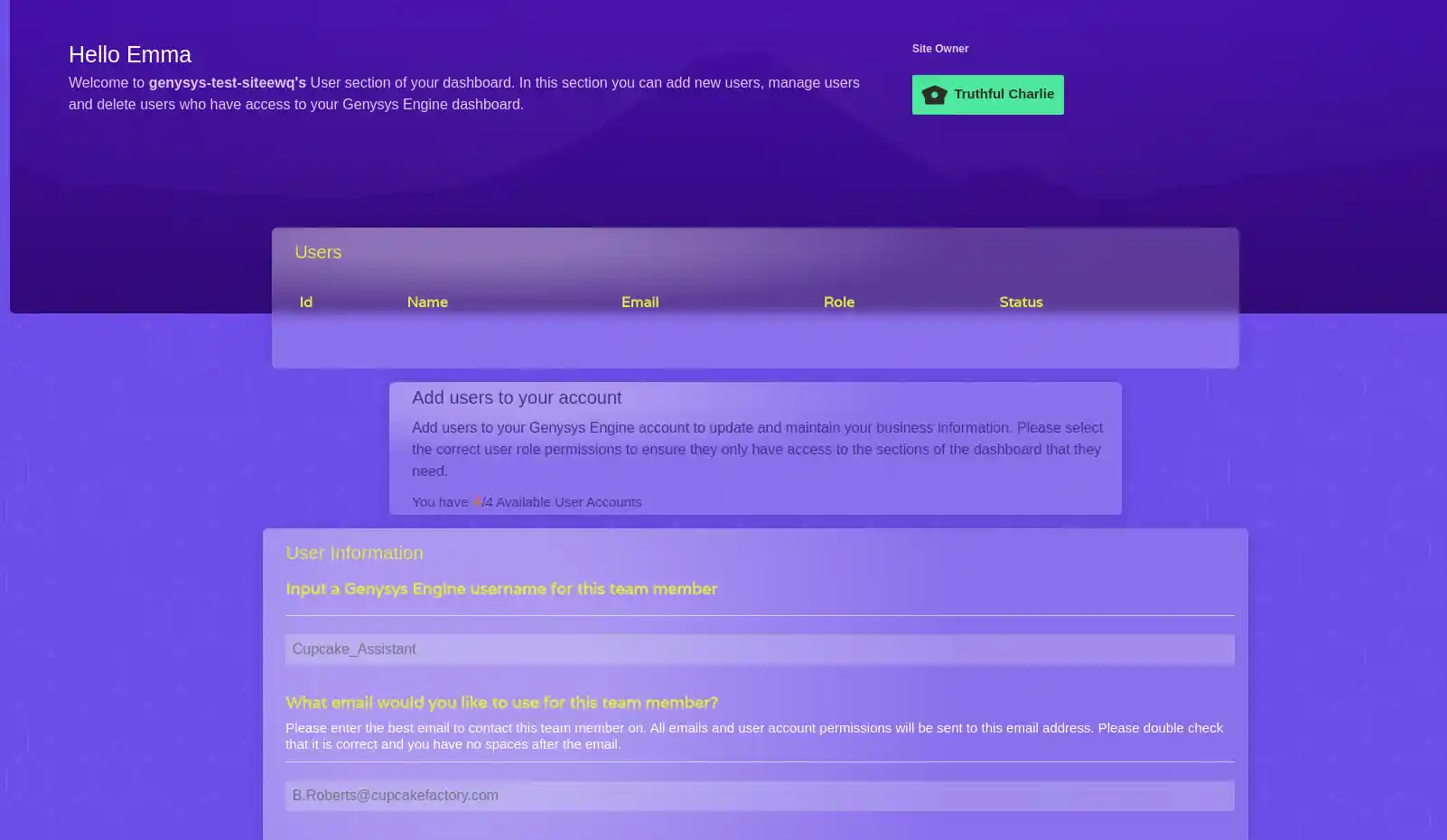 Manage Your Team
Our user section allows the platform owner to add users to their Genysys Engine account with specific role requirements. This allows for collaboration with your internal and external team very easily without security or privacy concerns. Each account comes with a minimum of 4 user accounts to get you started. However, if you would like to add more, you can add these to your subscription at any point. Our system gives the owner full access to create, edit and restrict accounts in one click.
How It Works
Your team makes your business, collaborate with your team to manage your website and content.
Step 1
Tell us about the user you would like to create and the permissions you would like to give them using our easy Q&A form.
Step 2
The user will receive and email to validate their email and account.
Step 3
Collaborate and work together to save time, add content and track your results.
View Packages
User Account Benefits
Genysys Engine has made adding internal and external team members easy, here are a few benefits of the user account system.
Privacy
Our system sets up your user with the permissions you require them to have to filter the sections of the dashboard they have access to.
Security
Our user makes it very easy to change passwords or restrict accounts in one click to protect your account.
Easy
Our easy Q&A form system makes it easy to create a user with the right permissions, you do not need to know how to do this, just fill out our a simple form.