Collections
For Your Website
Genysys Engine uses an easy Q&A task system to collect your collections for your website, this includes your products,services and their categories.
View Packages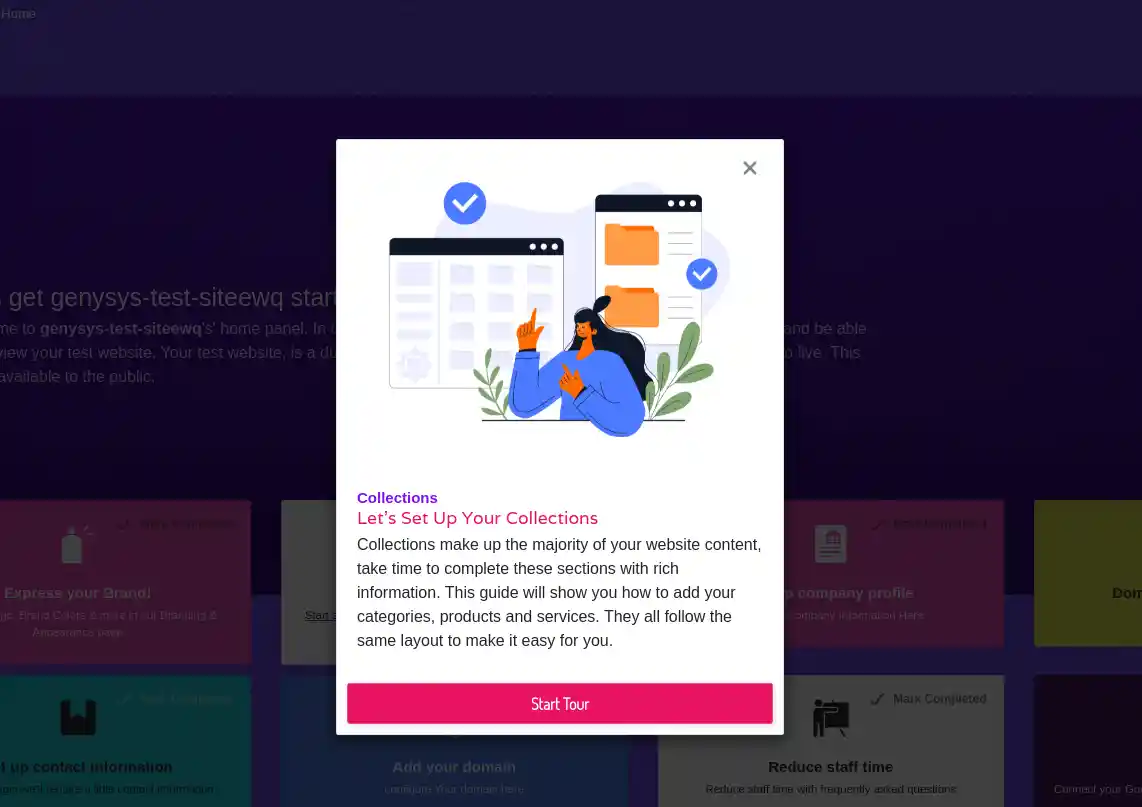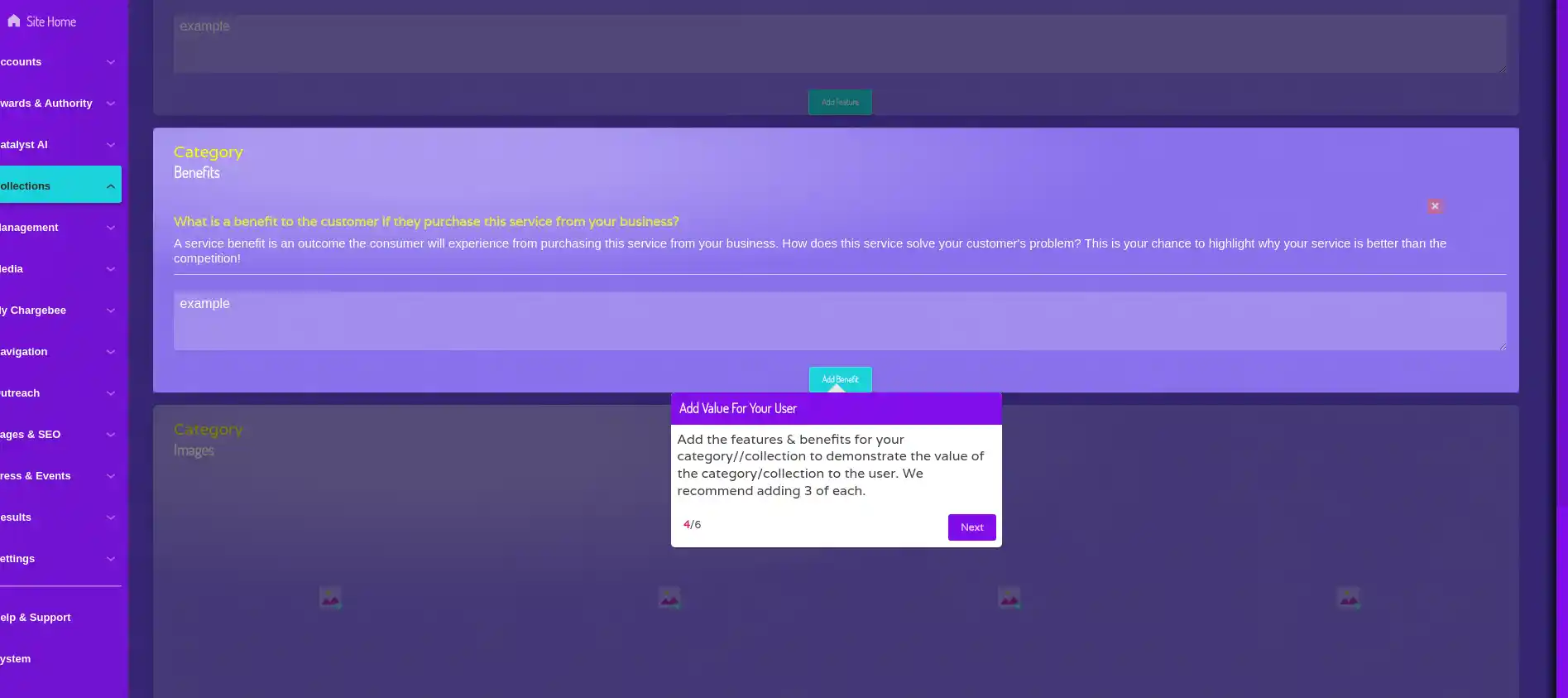 About Collections
Collections form the main content for your website and organises your content. Collections include: Categories, Services and Products. They allow your business to tell us about all your important services and products your business have to offer. Our easy Q&A forms are designed to capture the true value of products & services. Categories allows you to organise these services & products into a structure that represents your company and aids your users in understanding what you have to offer them.
How It Works
Genysys Engine have made adding products, services and categories to your website easy.
Step 1
Fill out our Q&A form for your category, product or service. This is designed to collection the information we need to develop your perfect website.
Step 2
When you are ready for this to go onto your website, create a task to tell our team that you would like it to go live and when.
Step 3
Our team will get to work researching, designing and developing your categories, products and services to take your users on a journey and convert to leads for your business.
View Packages
Collections System Benefits
Genysys Engine have made adding products, services and categories to your website easy.
Easy
Our collections section makes it very easy to add your products to your website. Fill out the form to answer our easy questions and you are all done!
It Just Works
You know your business best, our collections system allows you to focus on the information. Our team turn this into performant content for you.
Save Time
Adding products is quick an easy. There are no emails back and forth to development agencies, there is no need to mess around with content editor systems. Fill out out form in less than 10 minutes!