Competitor
Research
We carry out research on your competitors and use AI to predict the best design and content to dominate your competitors online.
View Packages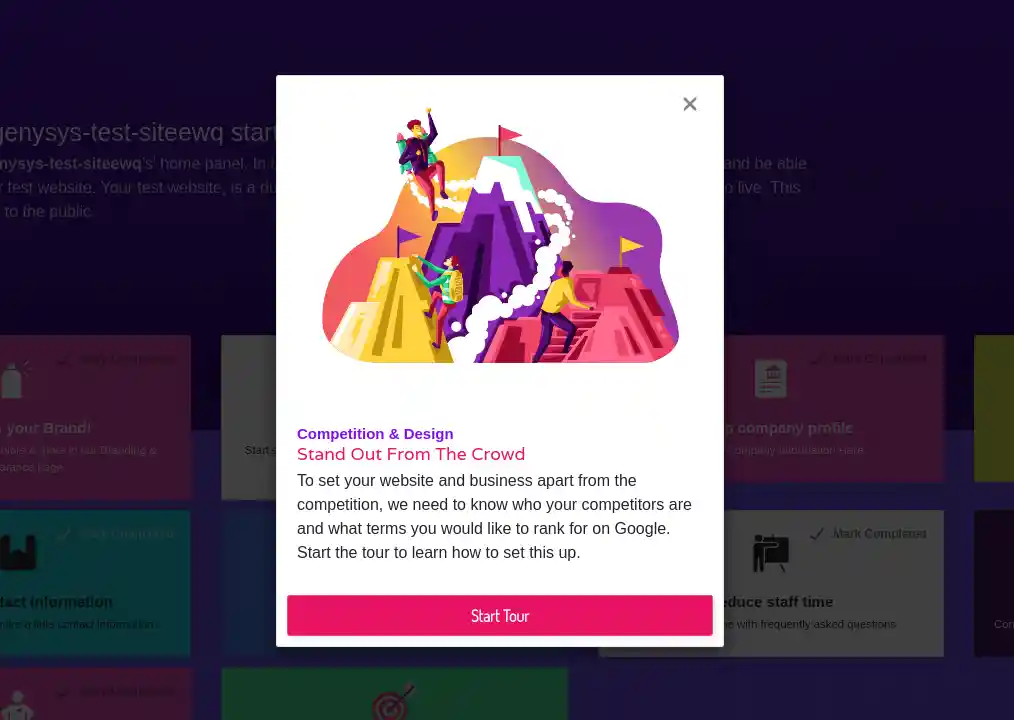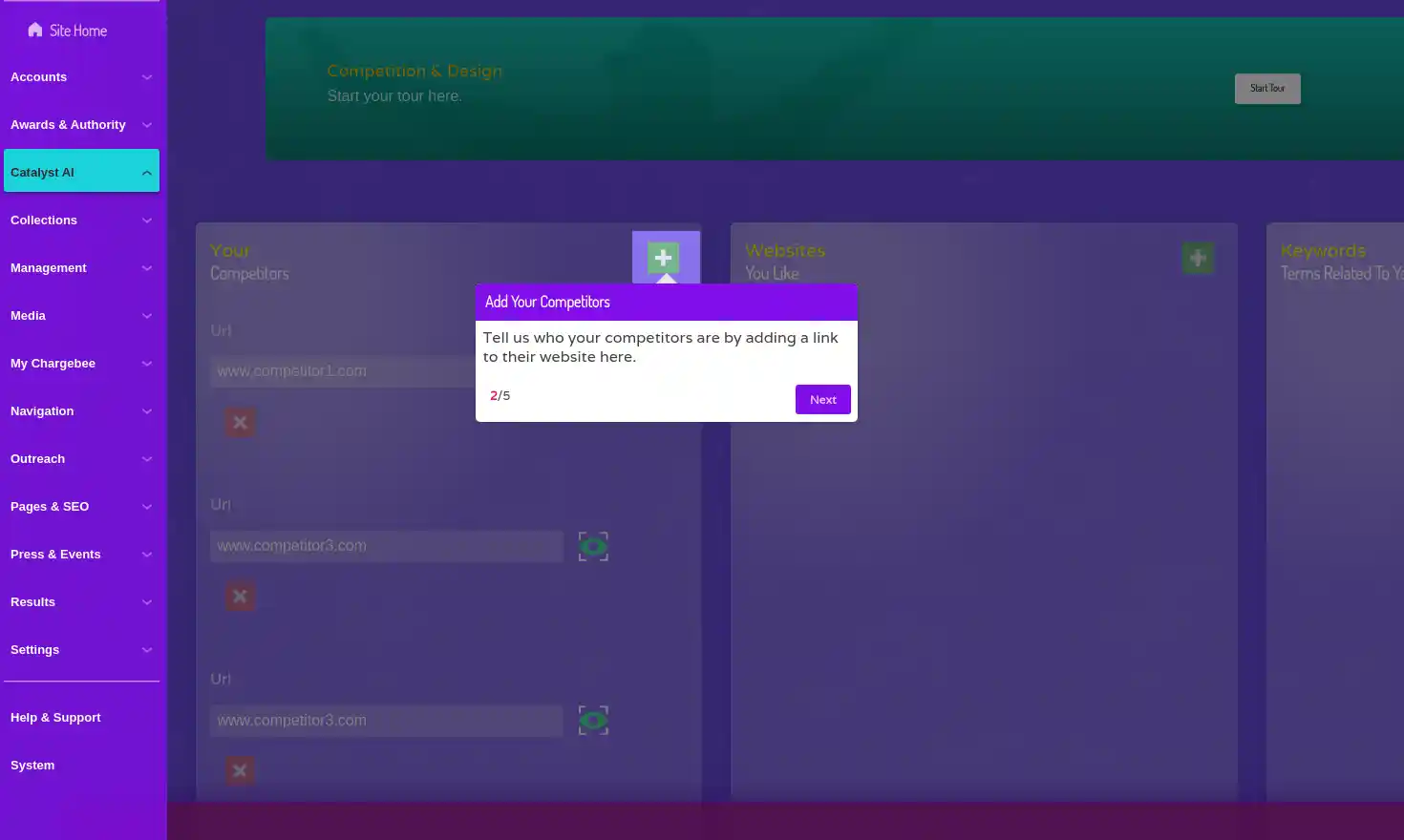 Competitor Research
To design and develop a website that will dominate your competition, we need to know who your competitors are. Use the competitor section in your dashboard to provide this information to our team. These can be global or local companies that offer the same need or solution for your target customer. Our system will research and analyse your competitors websites to find out which website components, features and content your target customer is engaging with on their website, and which content is turning them into leads. We then will use this information and AI technology to predict the best version of your website for your ideal customer to allow you to dominate the competition online and take your competitions customers for your own.
How It Works
Genysys Engine have made dominating your competition on Google and other search engines easy.
Step 1
Tell us your local and global competitors by providing a URL/ link to their website.
Step 2
Save your work, you can go back and edit these at anytime as your business grows.
Step 3
Genysys Engine will get to work researching the competitors you have listed and similar businesses across domains worldwide to predict and create your perfect website using unique and powerful AI technology.
View Packages
Competitor Research Benefits
You want to stay one step ahead of the competition, knowing why your target customer engages with websites across the world allows you to stand out from the crowd and out perform the competition.
Generate Leads
Generate more leads from your website than traditional means by predicting and applying features with the highest probability of converting your audience into leads. Leave the guess work behind.
Build Your Brand
Build your brand as the best in the industry by always being one step ahead of the competition.
Easy To Use
Staying ahead of your competitors is easy with our competitor section. You can add and edit competitors you would like to dominate at any point.