Subscriptions
And Your Website
Set up a subscription model on your website with ease with our Guided Website Platform.
View Packages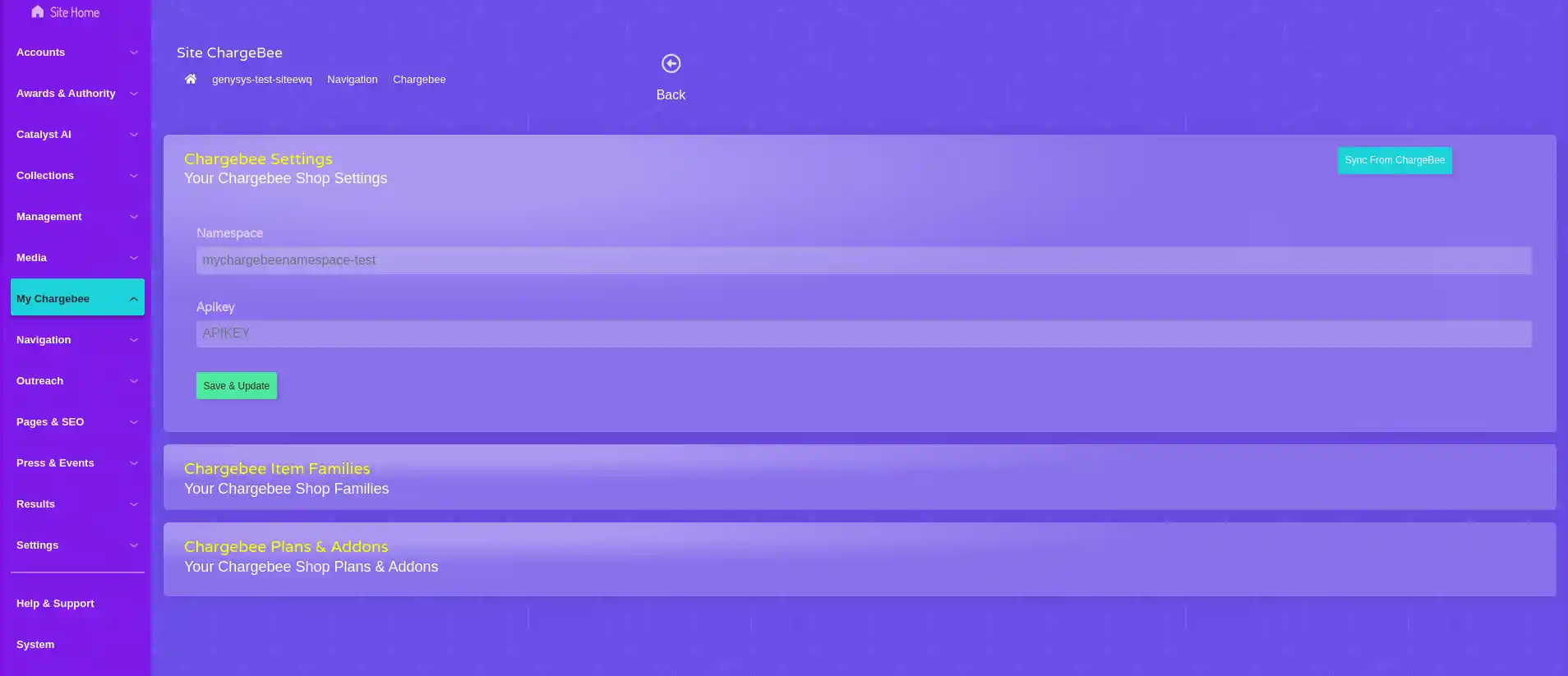 About Chargebee
Build predictable new revenue streams for your business with weekly, monthly quarterly or annual subscriptions. We have added the ability to easily connect your Chargebee account to your Genysys Engine account, giving your business an easy, flexible and scaleable solution for creating a website with a subscription business model.
How It Works
Genysys Engine have made it super easy to connect your chargebee account to our dashboard to set up a subscription service online.
Step 1
Fill out our Q&A form to tell us your chargebee Name and API key.
Step 2
Our system will important your families, plans and addons from your Chargebee Account into your Genysys Engine account.
Step 3
Our team will design and develop your website, putting your subscriptions in the best place for your audience to generate subscription signups for your business.
View Packages
Benefits of Subscriptions
There are many benefits to be gained from connecting Chargebee or another subscription management system to your website.
Easy
Connecting your Chargebee account with Genysys Engine is very easy with just 2 form fields to complete.
Save Resources
Genysys Engine can automate the entire subscription journey for you and sync it with your management software to save you resources and staff time.
New Revenue Source
Subscription models can open up a new and profitable recurring revenue for your business to give you more flexibility growing your business.