Managing
Your Website
Genysys Engine uses an easy Q&A task system to collect your website changes and updates. All tasks will be carried out for you by the date and time you have allocated.
View Packages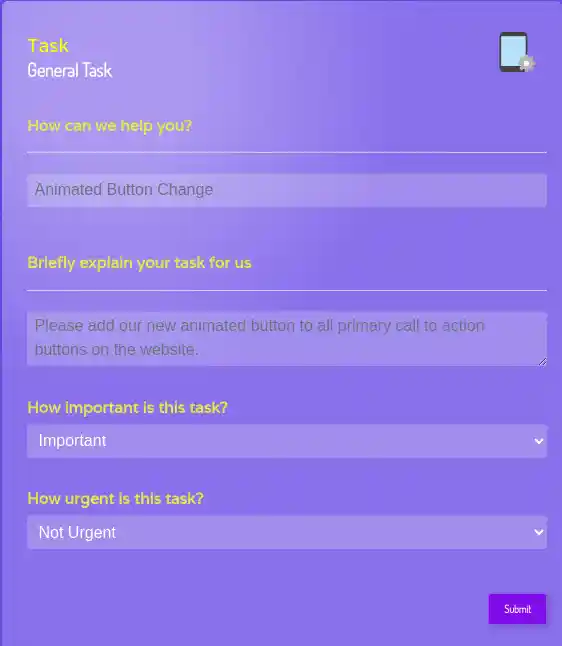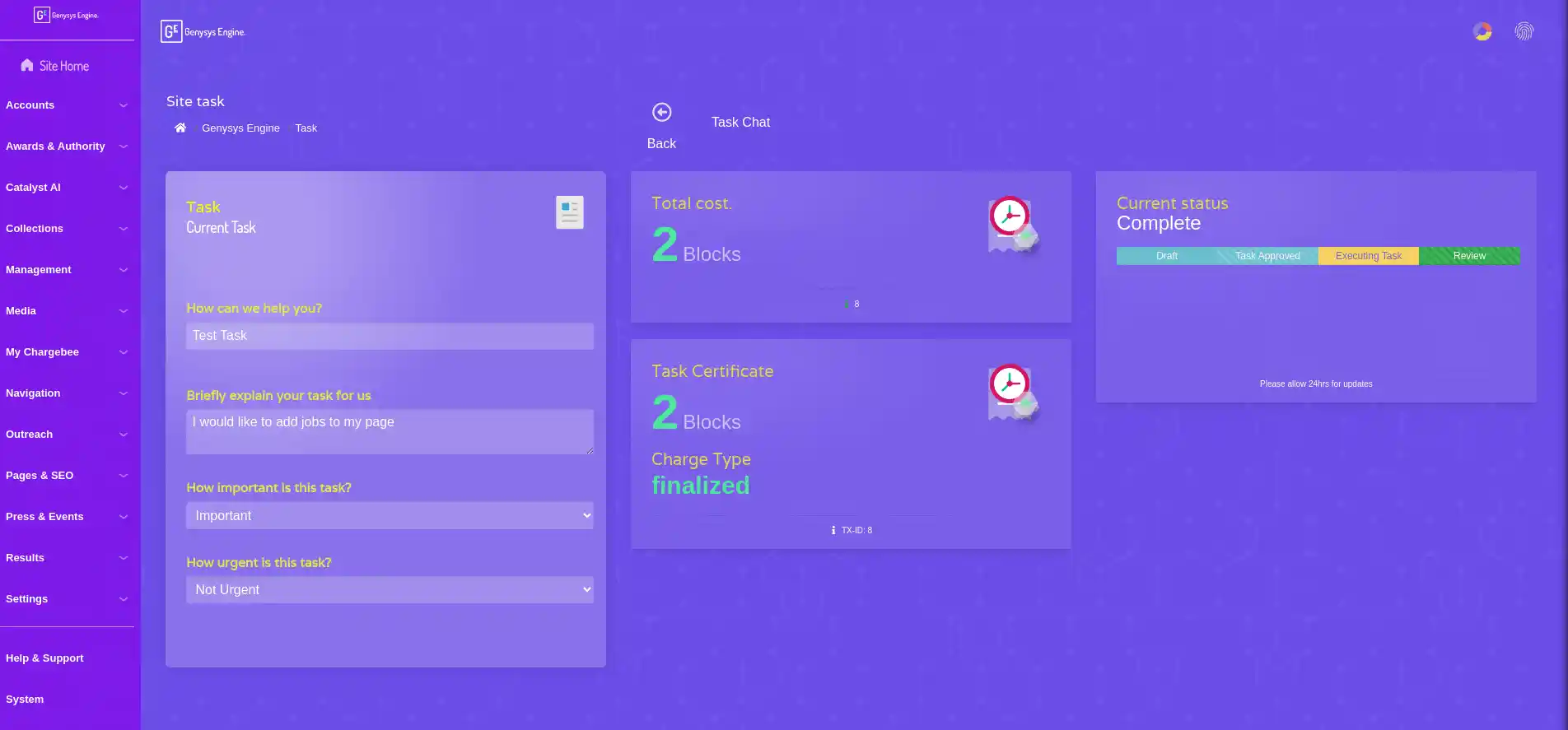 Updating Your Website
Our task management system was created to make updating and managing your website a fun process. Most small businesses fear updating their website due to cost, time and the high probability that something might break. With Genysys Engine's task management system you can make updates and changes to your website painlessly and without any unexpected costs! Our task management system allows you to create a task for our team. Instead of sending us a email, cc'ing all you colleagues and losing track of where you are. We have provided an organised way for you and your team to submit and manage your website changes and manage the cost with monthly timeblocks.
See How It Works
Our Task Management systems organises your website changes and keeps the process easy for you and your team.
Step 1
Fill out our easy Q&A form to tell us what you would like to do and when you would like it completed by.
Step 2
Our team will receive your task and allocate a time block allowance for your team to accept or disapprove. If we need any additional information, this will be requested at this stage. You can track the status of your task.
Step 3
Our team and engine will do the necessary research, content writing, design and development to make your changes or add your new content for the highest lead generation for your business.
View Packages
Benefits Of The Task System
Our task management system keeps your tasks organised and makes the process of updating your website super simple!
No Surprises
Our task and timeblock system allows you to make changes to your website with no hidden costs. Timeblocks are included in all website packages.
Team Collboration
Collaborate with your team and track the frequency of changes and when they were made. Does a higher frequency of changes correlate with higher lead generation?
No Worries
You don't need to lie awake at night wondering if a new website feature is going to break your website. All changes are carried out for you by professionals in the industry.