Grow
Online With Wally
Creating and managing a website has never been easier - Meet Wally. The friendly website assistant that will work alongside you to reach your goals online.
Apply Now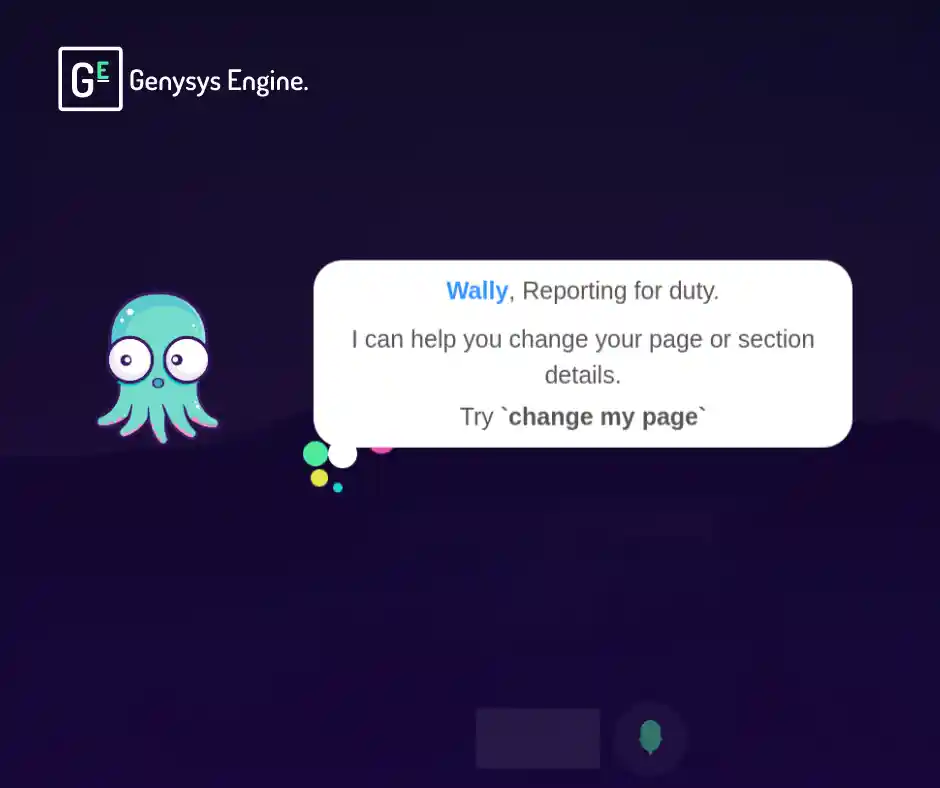 What Can He Do?
Wally is here to make your life easier. With our AI-powered assistant, you can easily create, manage, and grow your website to meet your goals online without any coding or design experience.
Create Your Website
Provide your business, audience and competitor information to Wally through our easy Q&A form system. Wally will carry out intelligent research, plan and create your website.
Update Your Content
Update and add new content using Wally to ensure consistent and professional design.
Manage Your SEO
Wally learns and adapts as hes exposed to new information. Want to rank on Google for a keyword. Ask Wally and he will create an action plan to reach your goals.
Feel Like A Pro
With Wally at your fingertips, you have no limitations.
Why Choose AI?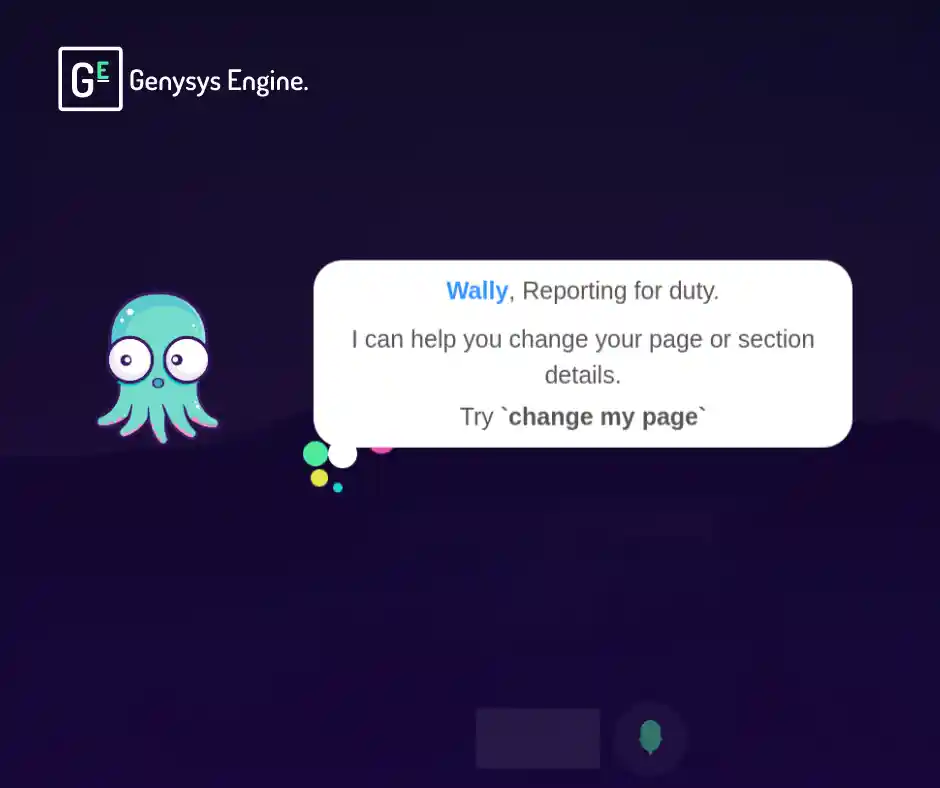 Great Results, Less Overhead
Our AI website is like having a entire team of developers, designers and marketers at your fingertips without the long timelines and over head. Wally learns about your business, competitors and audience to keep you one step ahead of the game. Ask him for article recommendations, update your website or create you an action plan to reach your goals online. With Wally there are no limitations, if you can dream it, you can built it! Apply Today!
AI website assistant pricing
Genysys Engine's AI website assistant pricing plans are designed to be flexible and cost effective. Our website packages give you more than just a website, they give you access to an intelligent assistant who will learn about your business everyday and adapt to help you reach your goals online.
Contact us
Small Business
120 per month
£120 per month with an initial payment of £1,500 to cover the design and development of the website. This is split into a deposit of £550 with the remainder to be paid on completion of the website.
Apply Now
Medium Business
POC
Bespoke to your requirements & paid annually. An initial deposit will be required upfront, the remainder will be collected on launch of the website.
Apply Now
Lets Get Started
120 per month
Start growing online with a simple 3 page website ( home, about & contact) for only £500. You can add to your website with monthly timeblocks. Monthly price is £120 per month.
Apply Now