Website Design For Startups
Test your idea in the market place with a website designed by Genysys Engine.
Guided Website Platform
Website Packages For Startups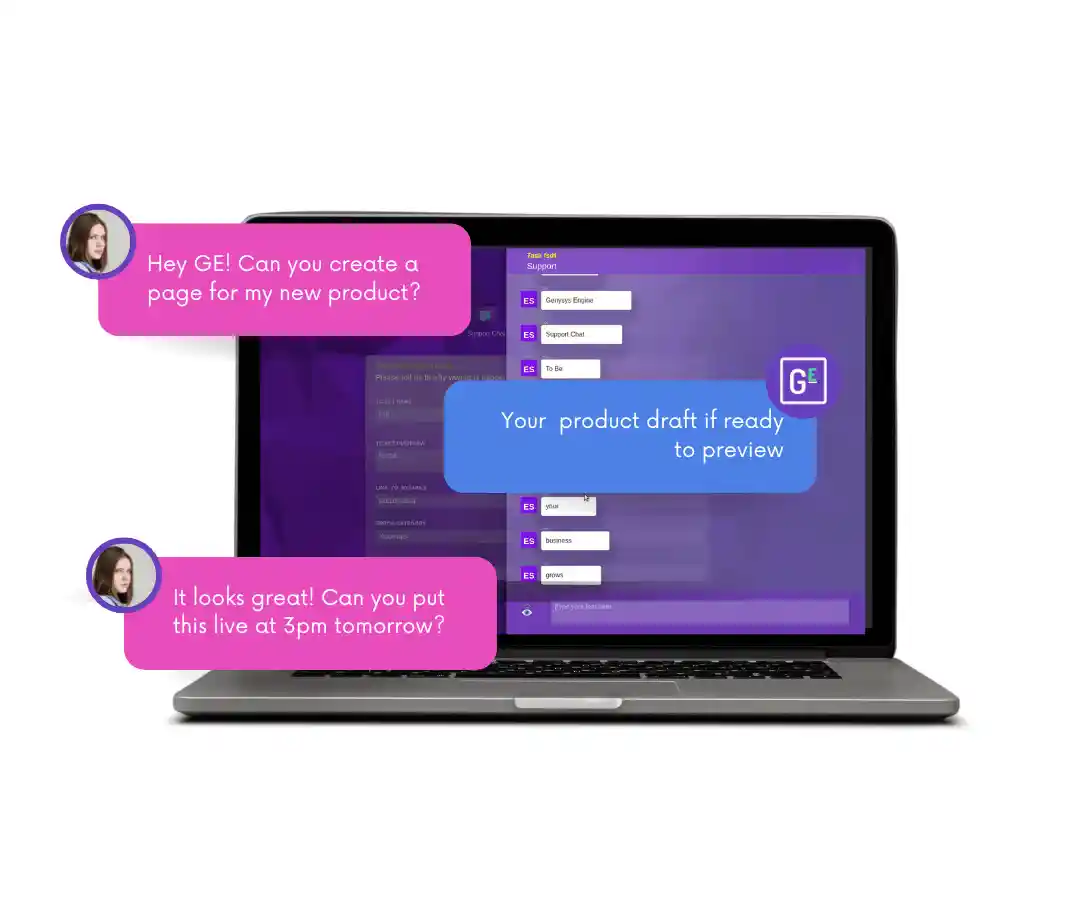 Easy Setup & Maintenance
The early stages of business are an exciting time. You have a target customer in mind, a great business idea and a solid team in place. You are ready to get out there and start telling the world about your idea. Our guided website platform makes it easy to set up a website and market it to your target audience. You do not need to be a tech wizard, as our generative ai technology will predict and develop the website for you. As a startup you are completing so many jobs at one time. Make your life easier with an AI website. Our websites position themselves on Google to bring traffic to your website and convert it into warm leads for your startup business.
Guided Website Platform
Focus on your business information and customers - we will take care of the tech side for you.
Business Focused
Our platform puts the attention on your business and the quality of the information you are uploading to your website. We take you through a series of questions to collect your information and goals.
Built By Professionals
Our websites are designed and developed by artifical intelligence and fine tuned by human developers & marketers to ensure you get the best results for the lowest price.
Everlasting
Our website's look after themselves with guidance from your team. Through our management hub you will recieve recommendations for your website based on real world data to generate your business more leads month on month.
View The Platform
Perfect For Startups
Genysys Engine has made launching a new business and testing an idea online fun and easy with generative AI.
Test Your Market
As a startup business you have an idea customer in mind but you are still optimising and testing the market. Our platform allows you to test your assumptions and provides detailed results and analytics. Our engine will also monitor your audience and competitors world wide to make predictions and recommendation to help you scale your business.
Professional Brand
To grow your startup, you want to grow your brand. Using DIY templates can cause your business to look like the others. Stand out online with a custom website coded by AI to your requirements, goals and audience.
Cost Effective Warm Leads
Custom built websites convert on average at 40% ( results vary across industries) in comparison, DIY website builders convert at 11-16% depending on the chosen platform. Convert more leads for your startup with Genysys Engine's custom built website. We use generative AI to make custom website design and development accessible for all.