Save Time
We take the time away from managing a website so you can focus it on where you need it most.
No Tech Headaches
Create and manage your website content with our easy Q&A form system. We build everything for you.
Great Results
View results from your website and manage your content recommendations to grow your website for month-on-month growth.
No Website Building Required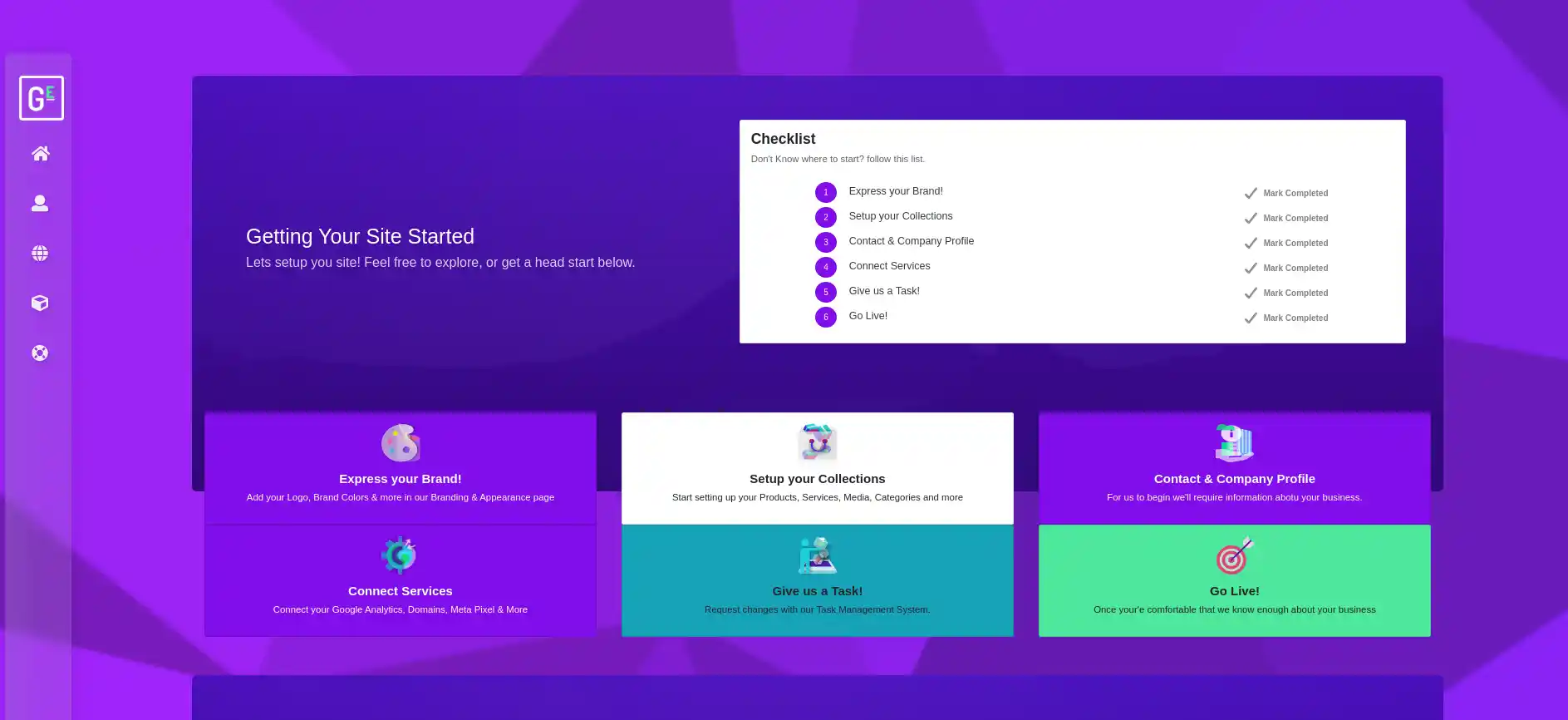 Getting To Know Your Business
We want to get to know your business to build you the perfect site. Rather than sending emails back and forth, we give you a dashboard to organise your business information, tasks and results. You never build anything yourself, our platform using a simple Q&A system, and a task management system to schedule when your changes go live.
We Build & Grow Your Website
Genysys Engine will research your industry, competitors, and audience. We will use this data, along with the information your team have provided, to design your perfect website. This website will be created to best practices, accessibility and with Search engine optimisation. we will provide you a draft website to make changes before this goes live. Once live you can use our easy-to-use task management to make changes to your website.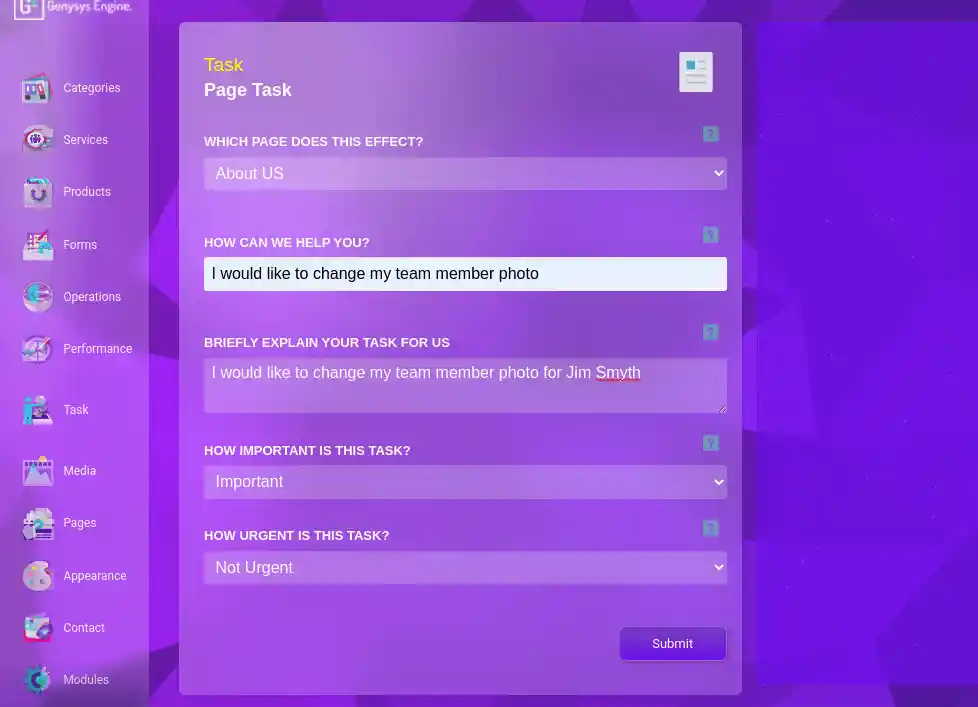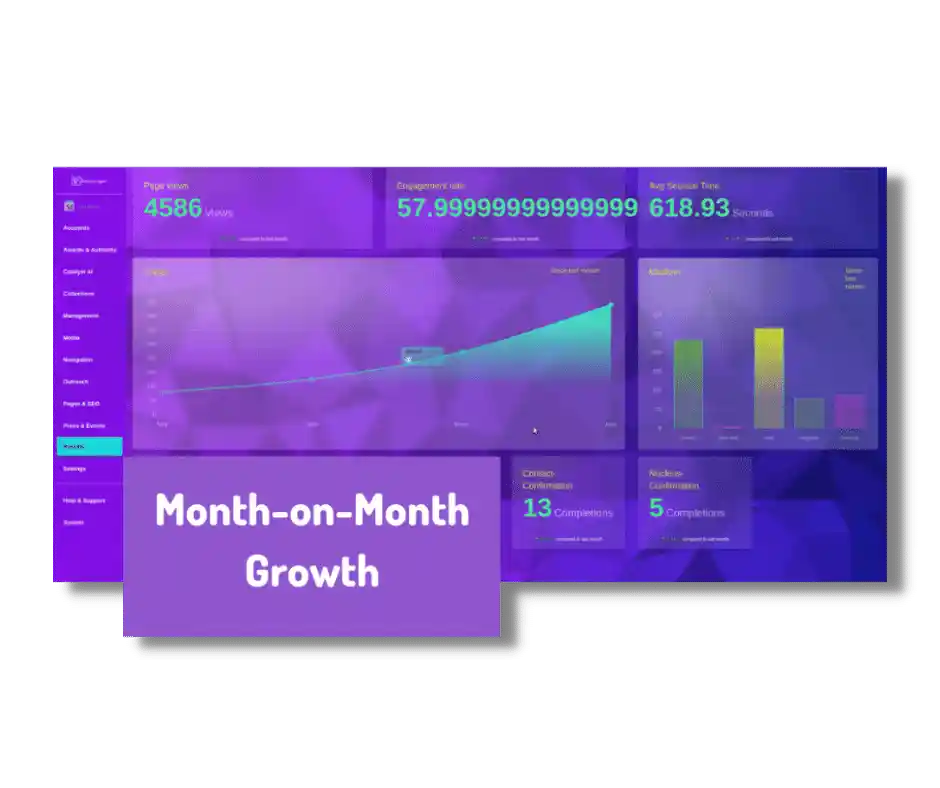 Generate More Leads
Genysys Engine uses Artificial Intelligence (AI) to understand, predict and generate recommendations for your business to grow online. Our AI Engine is what makes our clients dominate the competition!
Results
We design your website around your business goals to generate your business leads and sales. Our AI Engine monitors your website traffic and your competitors to increase your goal conversions.
Recommendations
We improve your results through recommendations. Our AI Engine will recommend your team suggestions to improve your website. It is up to you, which changes you would like to make.
Website Packages
Benefits Of The Platform
Our Guided Website Platform delivers businesses to control, clarity and consistency over their website and results.
Unlimited Possibilities
You will have access to a wide range of features and integrations. If you need something new, we will build it for you.
Simple To Use
Our website platform is simple and easy to use with our Q&A format system.
Online
The Genysys Engine platform is online so you and your team can access it from anywhere at any time.