Company
Information & Journey
For our team to build your perfect website, we need to know everything there is to know about your businesss and your journey to get here. Your company information is used throughout your website.
View Packages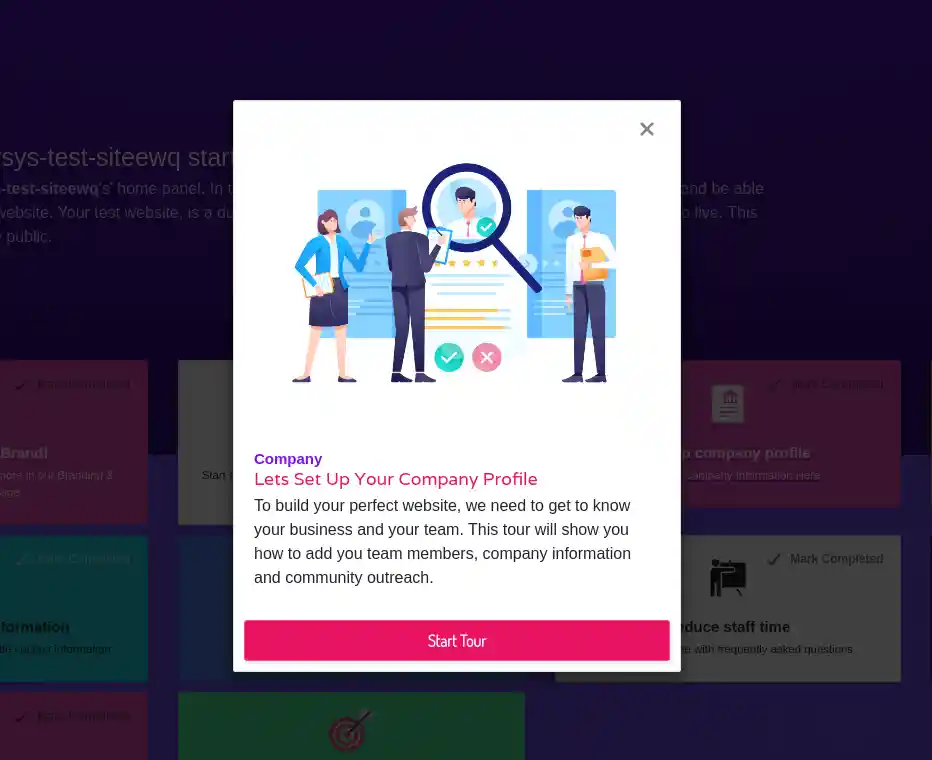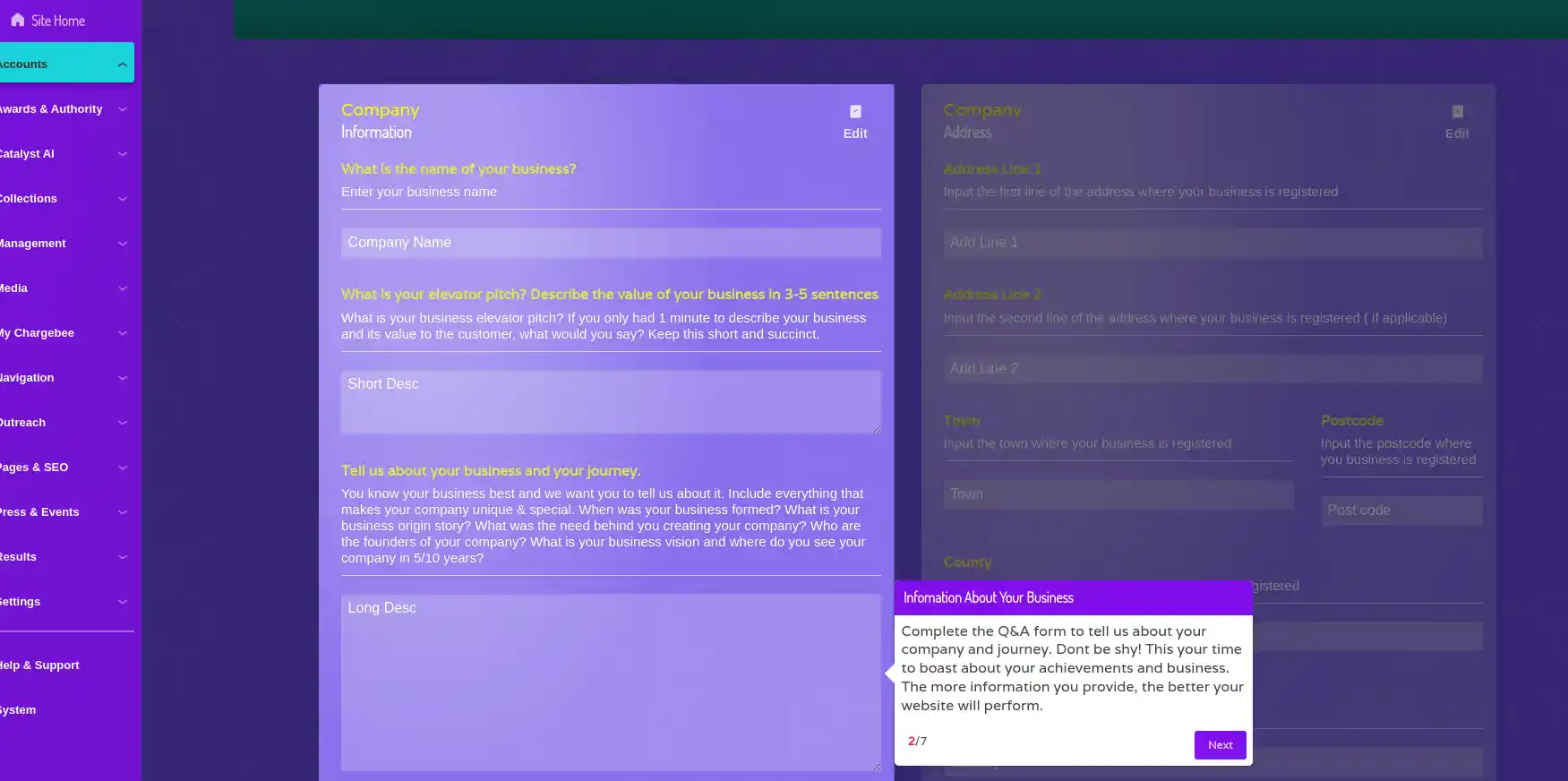 Let's Get To Know Your Company
Our about company section collects all the important information about your business including your industry, core values, community involvement, currency, company number and more. This information forms the base of your website so we can design and content write your website to your brand.
How It Works
Our company section makes it easy to ensure brand and information consistency across your website to deliver a professional first impression for your customers.
Step 1
You know you business best, tell us about it by answering some simple questions. This is your chance to boast and tell about all your amazing accomplishments and journey to date.
Step 2
Save your work, you can edit this at any time.
Step 3
Our team will get to work designing and developing your website around your business and brand to deliver a professional first impression.
View Packages
Company Section Benefits
Genysys Engine has made representing your brand online easy to build trust and authority in your industry.
No Stress
You don't need to worry about creating an about page or designing your website to represent your core values. We do this for you, you just have to tell us what they are!
Flexible
Our company section is flexible and allows your website to grow alongside your company.
Consistency
Having your company information in the one place and used throughout your website with deliver better brand consistency and trust for your end user.