Upcoming Event
Rethinking Education With AI Event in Lisburn Northern Ireland.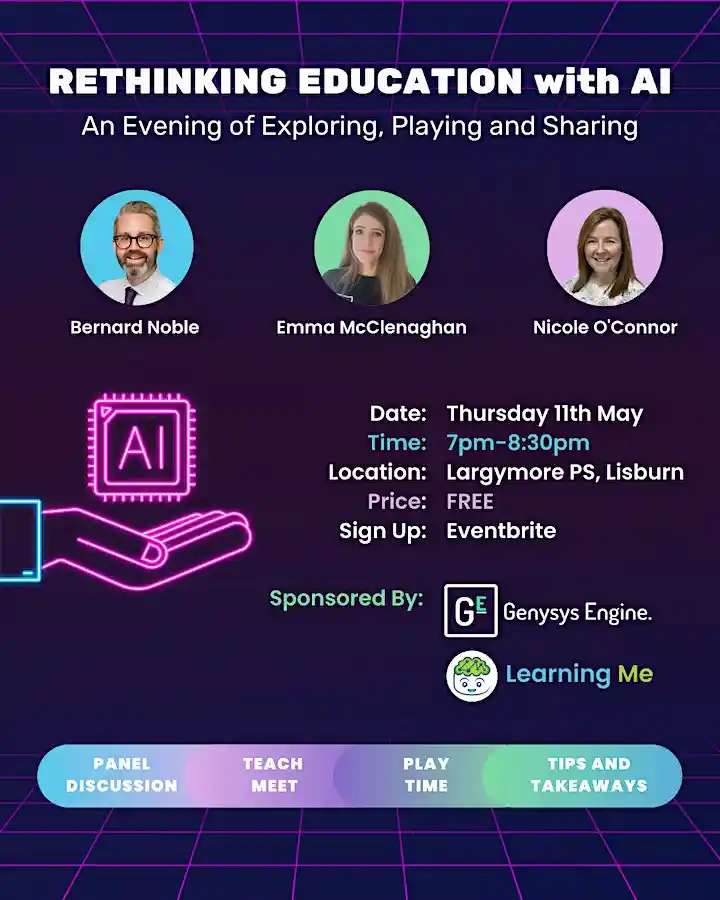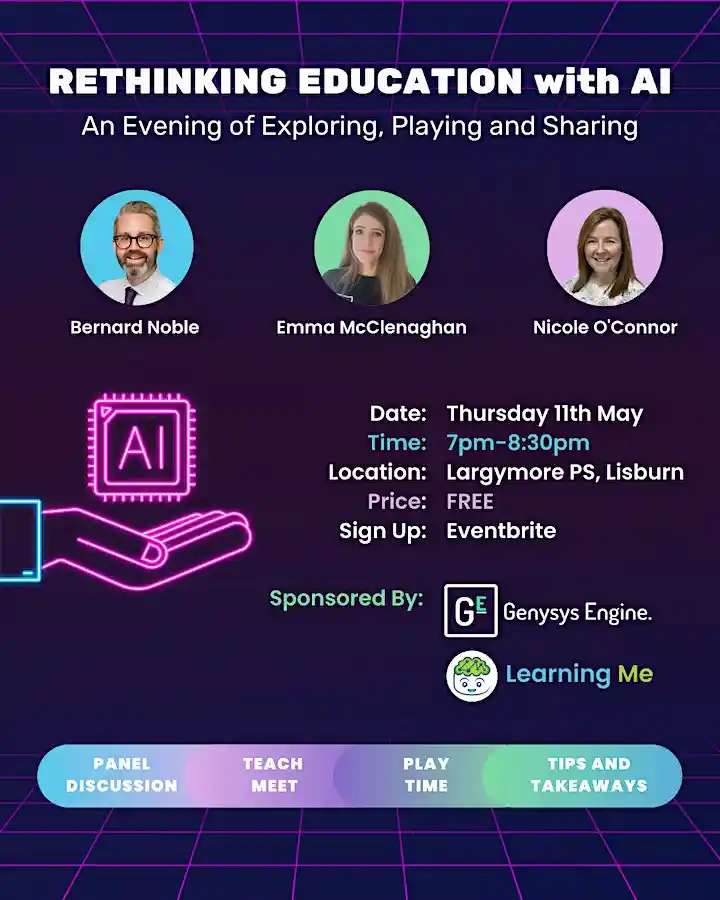 AI Event, Lisburn, Northern Ireland
Rethinking Education with AI
Join teachers Bernard and Nicole as they learn from AI expert, Emma, on what the future of education will be like with AI. Tea/Coffee will be served on arrival from 6:30pm. The rethinking education with AI event starts at 7pm with a panel discussion between teachers and an AI industry expert. Following the panel, we will have different themed table discussions for attendees to participate in. Then we will all have some time to play and explore some AI tools for educational use. Lastly we'll hear from teachers during a Teach Meet about how they've used AI in their classrooms. Stay until the end and you'll receive a cheat sheet with all the important links and resources that were mentioned in the event! This is a free event for teachers and educators to learn and interact with AI. This event is sponsored by Learning Me and Genysys Engine Ltd. Tickets can be booked through eventbrite, use the button below.